Ever thought of going on a genealogy-filled cruise for over a week of genealogy-related activities? Well, I thought about this early this year and, after being encouraged by a few other Genies Down Under listeners, I took the plunge and booked my first ever genealogy cruise. Actually, it's my first cruise ever. The last time I spent more than a few days on a boat was back in the 1980s, travelling down the Nile in a felucca sailing boat. However, I expect the
Voyager of the Seas
to be a equipped a little better than the felucca - that is, I reckon it will have a few things that the felucca didn't - internet, a bed, toilets! I can't wait ... for the cruise, that is:)
Here is our boat - which I probably should call a "cruise ship". It's more like a building than a boat ..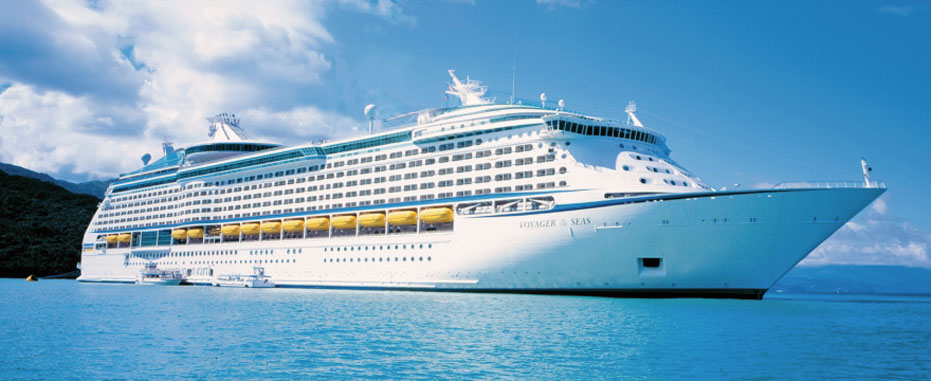 ... a bit different from the felucca in Egypt all those years ago.
Some highlights I'm looking forward to on the genealogy cruise ...
Living and breathing genealogy for over a week.
Meeting up with some other Genies Down Under listeners.
Listening to some well-known genealogy presenters from Down Under and overseas - Jill Ball, Jan Gow, Thomas MacEntee, Julie Goucher, Chris Paton, Shauna Hicks, Noelene Kyle and other fantastic presenters.
Seeing some of my favourite Australian cities during port stops.
Finding out more about DNA and genealogy
Being part of a panel about ethics and genealogy
Giving a presentation on Friday 7 Feb at 8.30am called "Using free podcasts"
Being a cruise blogger. See the list of other cruise bloggers (scroll down).
So, where are we going? Starting in Sydney, we then head to Melbourne, Adelaide, Hobart and then back to Sydney. Here is our route:
Finally, thanks so much to Alan Philips and his team at Unlock the Past for their fantastic organisation of this cruise.
For more information on future Unlock the Past genealogical cruises, please go to their
Unlock the Past
site.